Meibo once again participated in the drafting and formulation of industry association standards
Recently, the China Standardization Association standard "Test Method for Corrosion Resistance of Aluminum Heat Exchangers for Room Air Conditioners" (T/CAS744-2023) has been solicited and released. This standard was organized by the China Association for Standardization, and the China Household Electrical Appliances Research Institute, Guangdong Meibo Refrigeration Equipment Co., Ltd. and other units participated in the drafting. Meibo won the drafting unit certificate at the 2023 China Air Conditioning Industry Summit Forum held recently.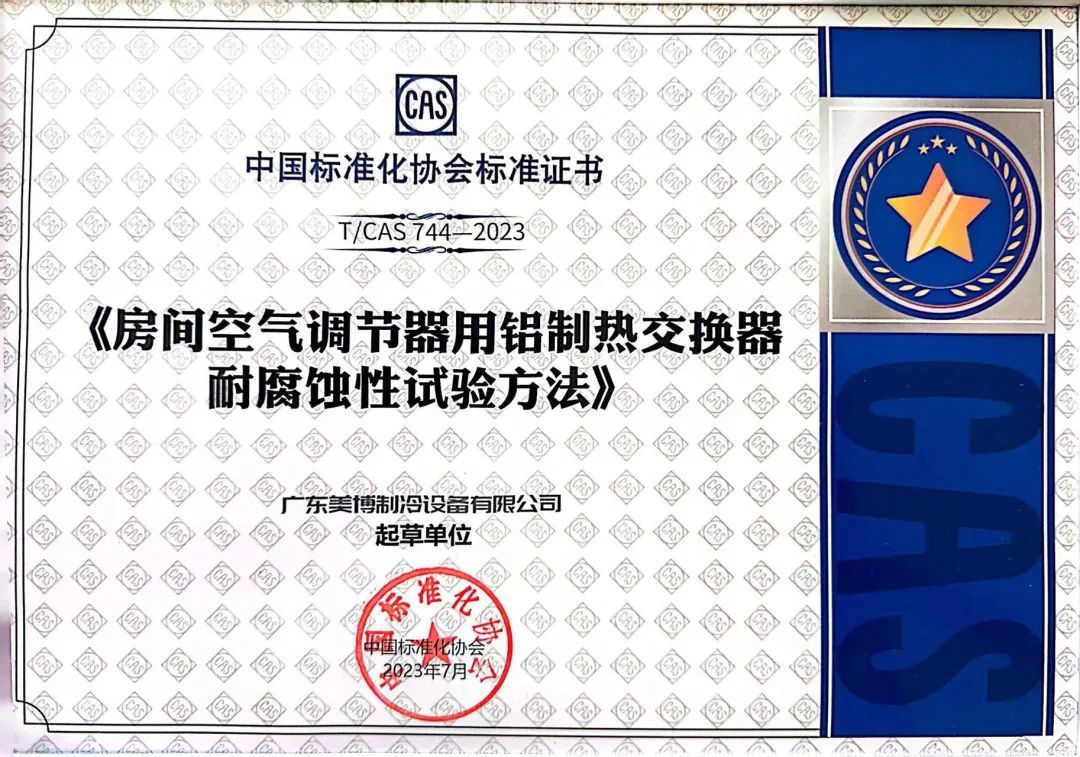 Aluminum heat exchangers have the advantages of high heat exchange efficiency, small size, and light weight. They are widely used in engineering machinery, air compressors, transportation, air purification and separation, refrigeration and freezing, and have broad development prospects. Due to the harsh environment, its durability and corrosion resistance are very important. Meibo participated in the formulation of the corrosion resistance test method standard for aluminum heat exchanger of room air conditioner, which has positive significance for its popularization and application and ensuring the quality of household air conditioner.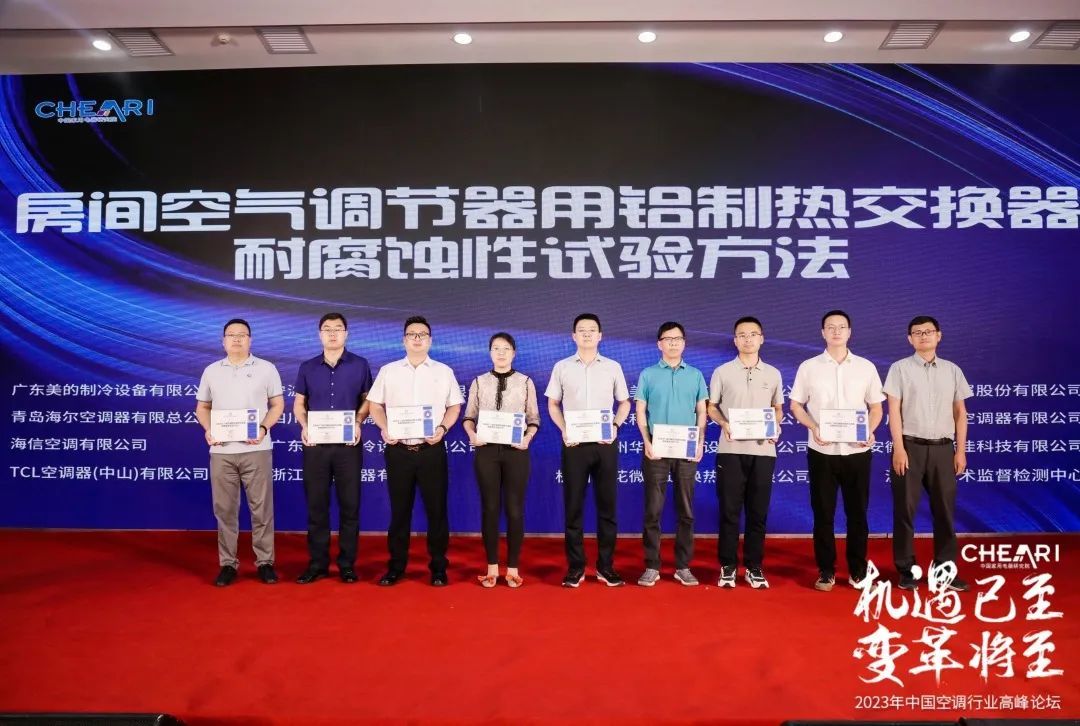 As one of the top ten brands in China's air-conditioning industry recognized by the Ministry of Industry and Information Technology, Meibo has actively participated in the formulation of national and industrial product technical standards in recent years. In addition to this standard, Meibo also participated in the drafting of the national standard for room air conditioners (GB/T 7725-2022) and the standard of the China Association for Standardization "Carbon Neutral Technology-Technical Specification for Low Carbon Operation Evaluation of Smart Home Appliances-Part 3: Room Air Conditioners" (T/CAS610.3-2022).
Science and technology is the first competitiveness of enterprises, master the standard to master the right to speak in the industry competition. Meibo adheres to the development route of scientific and technological innovative enterprises and actively participates in the formulation of technical standards in various industries, which is the core driving force for the rapid development of Meibo in recent years.
--END--