Authoritative certification! Meibo won four awards of China Quality Inspection Association
Recently, the China Quality Inspection Association launched the "product and service quality integrity commitment" theme activities, Meibo won the"National Product and Service Quality Integrity Demonstration Enterprise"、"National quality inspection stable qualified products"、"FullDomestic Goods and Service Quality Integrity Brand"、"National home appliance industry quality leading enterprises"Four major awards. Since 2018, Meibo has been recognized by the society for the quality of its products and services for 6 consecutive years!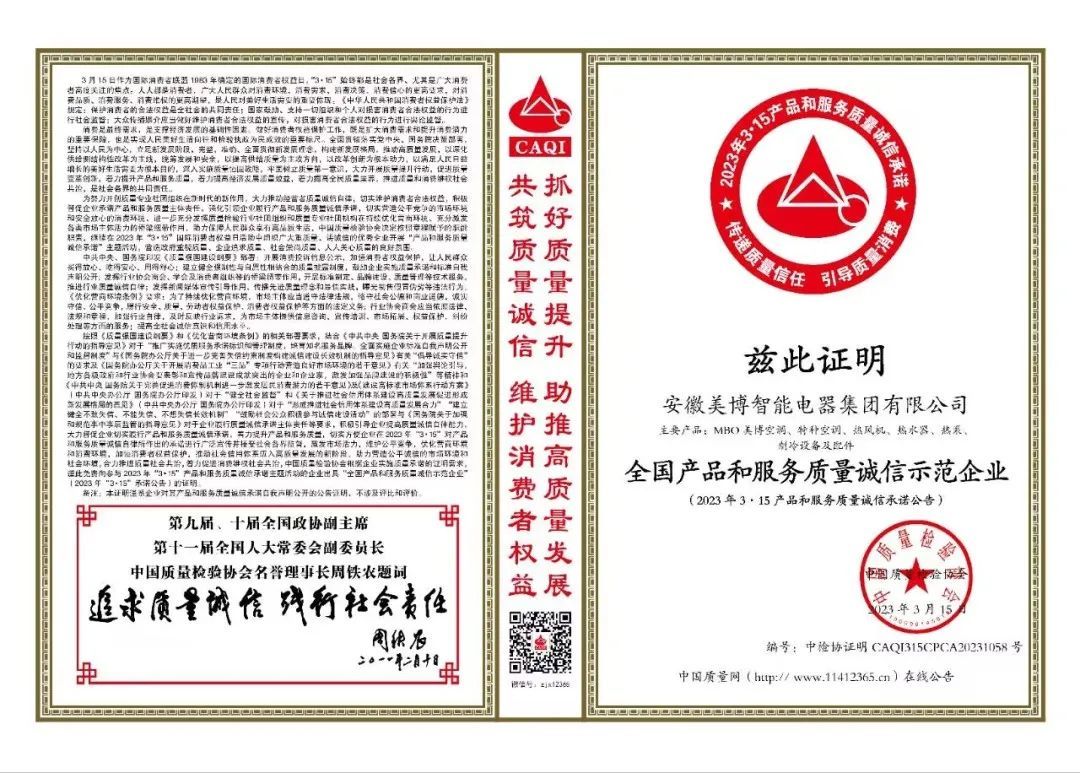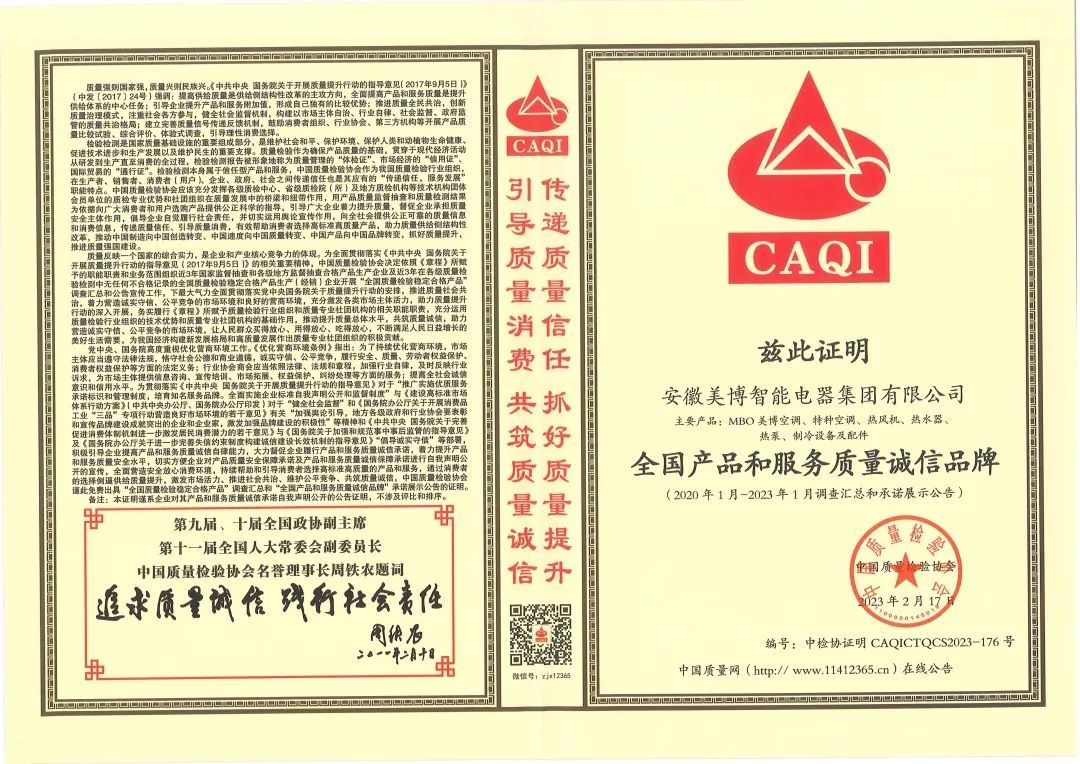 This event was organized by the China Quality Inspection Association, aiming to improve the quality of enterprises and give full play to the leading role of outstanding enterprises. Meibo has passed several levels of review in this selection and won awards.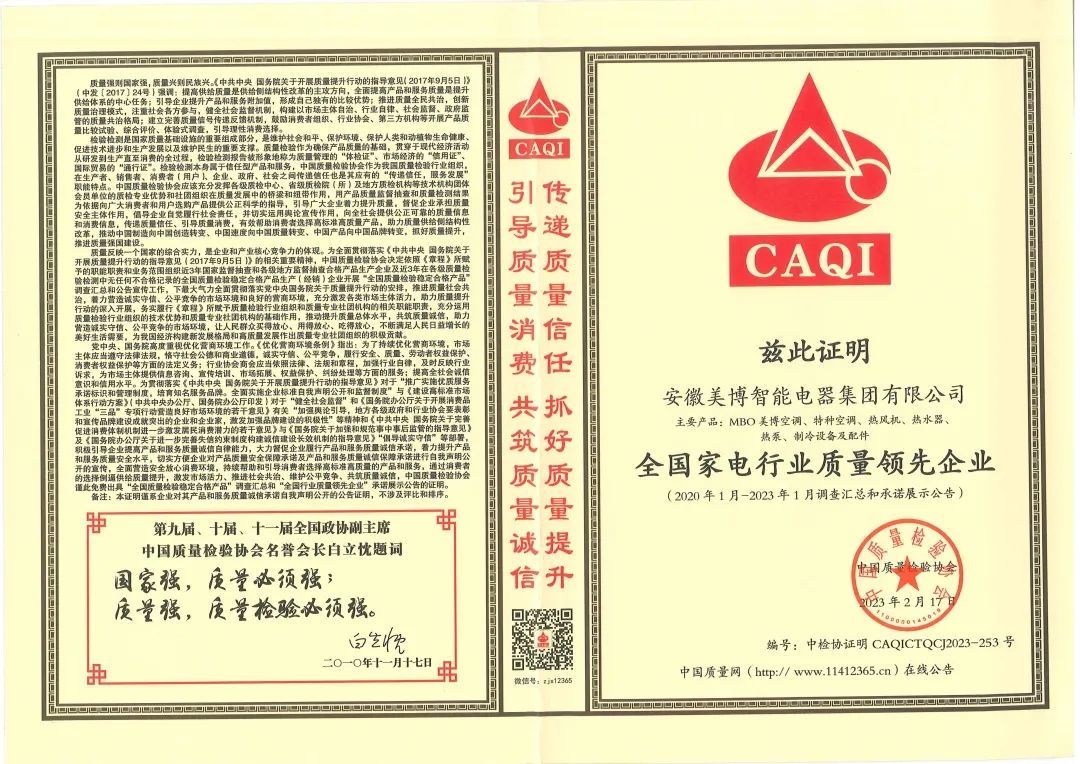 Strict quality control, quality wins reputation
As a professional brand that has been deeply engaged in the refrigeration field for 13 years, Meibo Group has always adhered to the quality concept of "everything makes way for quality". It continues to invest heavily in research and development and quality control every year. It has a perfect and rigorous quality control system and first-class testing equipment in the industry.
In order to ensure the reliability of various performances of the products, Meibo strictly implements the quality management covering the whole life cycle of the products, from 100% detection of core components, to various key performance detection in the production and manufacturing process, to the inspection of the whole products, starting from the source to the whole process intervention, and strictly controlling the quality of each link.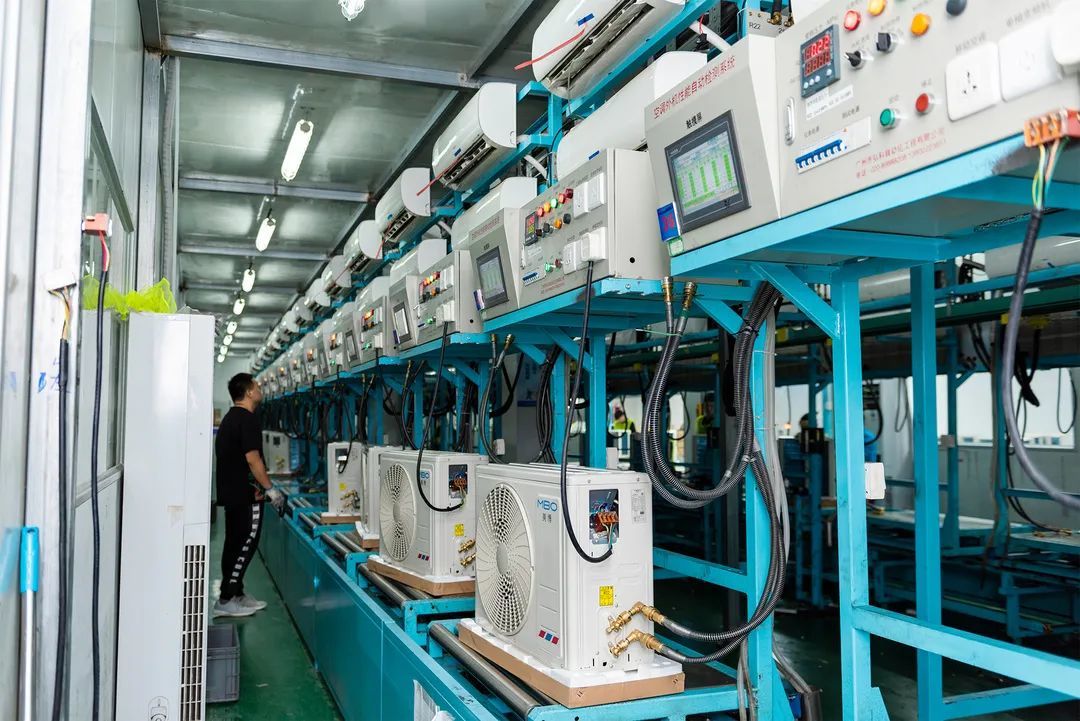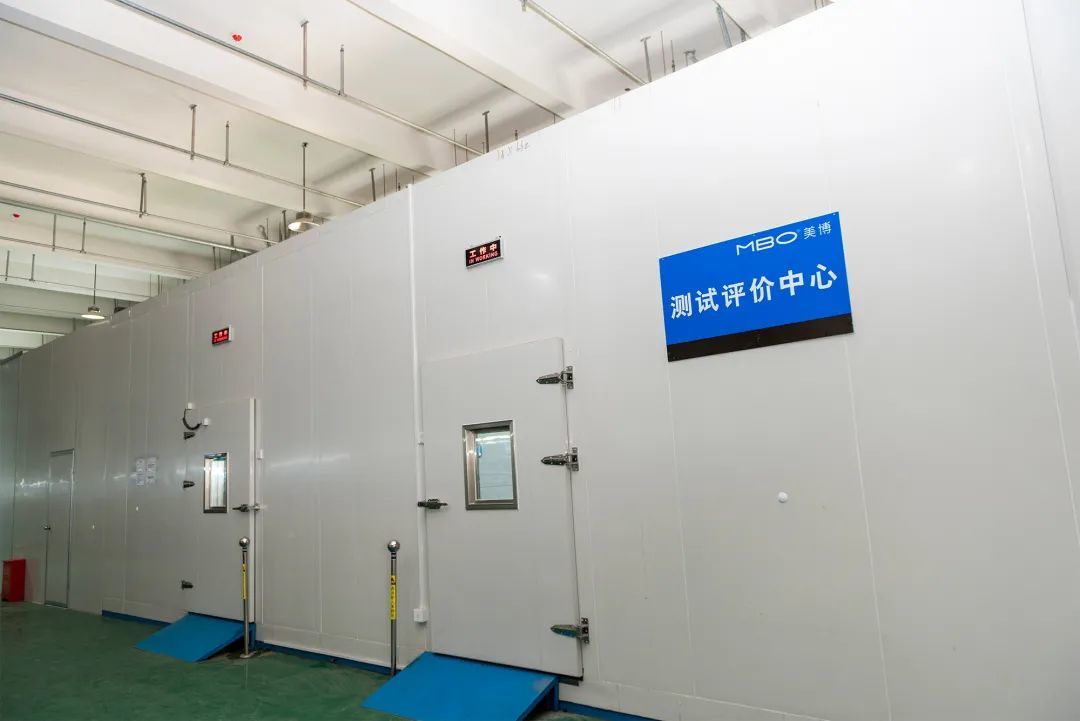 Meibo has EMC performance tester, large vacuum box helium leak detection device, the domestic leading enthalpy difference test bench, comprehensive vibration test bench and other advanced experimental instruments. It can carry out noise test, transportation vibration test, rain test, salt spray test, electrical safety test, long-term operation test, reliability test of electric control board, etc. Advanced testing equipment and testing methods will ensure more than 20% improvement in production efficiency of Meibo air conditioner every year.
Heart service, all-round to enhance the user experience
Air conditioning products, quality after sales is the key. In order to provide users with efficient and reliable after-sales support, Meibo has established a multi-level, omni-directional and high-density national service network system for provinces, cities, counties, towns and villages, 3000 more than 2000 self-built professional after-sales service outlets, more than platform service outlets, and a professional customer service team and a team of service engineers, providing users with one-stop services from installation, cleaning, maintenance to daily maintenance.
Focus on "products and quality services", recently, Meibo online and offline multiple platforms to carry out"Choose Meibo for Quality Rejuvenation"315 Meibo air conditioning quality life season theme promotion, around the" high-quality new products rest assured purchase, brand rights and interests, professional services rest assured use "and other three dimensions, directly hit the user's most concerned about the product quality and service to make profits.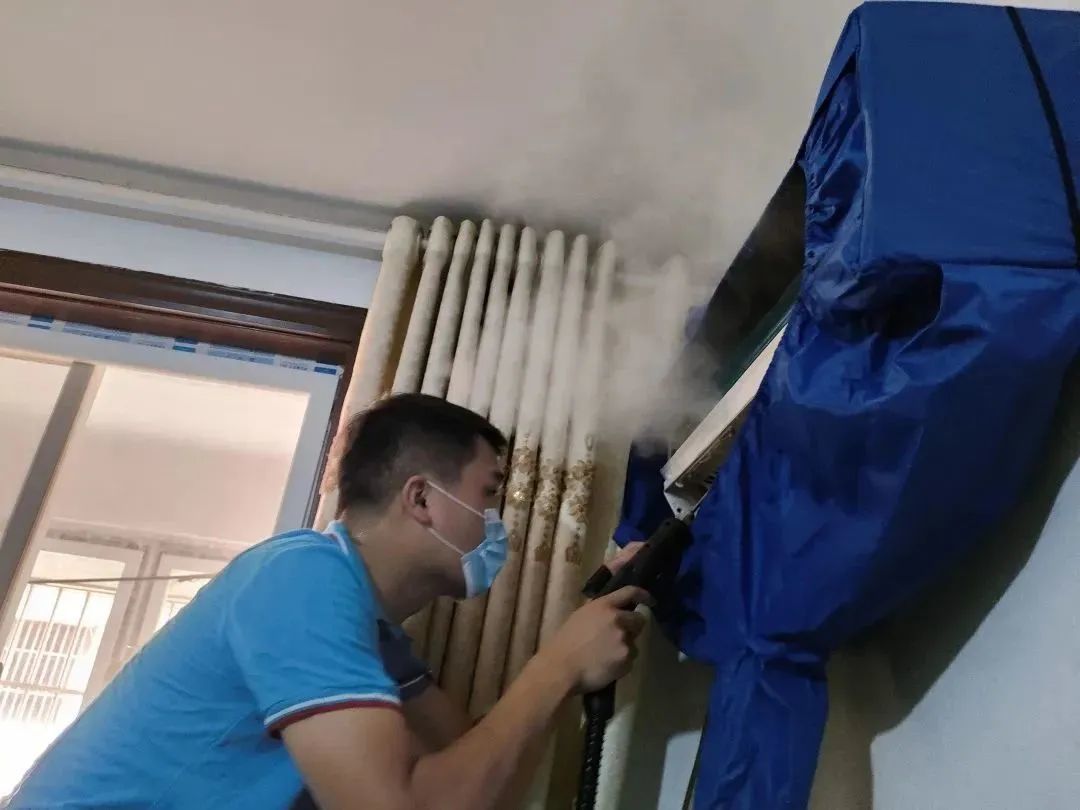 Special services are in place in one step to benefit the people, free installation, free maintenance and blessing, really let more families and users feel the quality and sincerity of Meibo air conditioning.
At the same time, Meibo has established strict service standards, and irregularly carries out national after-sales service skills training, new product targeted service improvement training and other activities to improve the level of service specialization and standardization.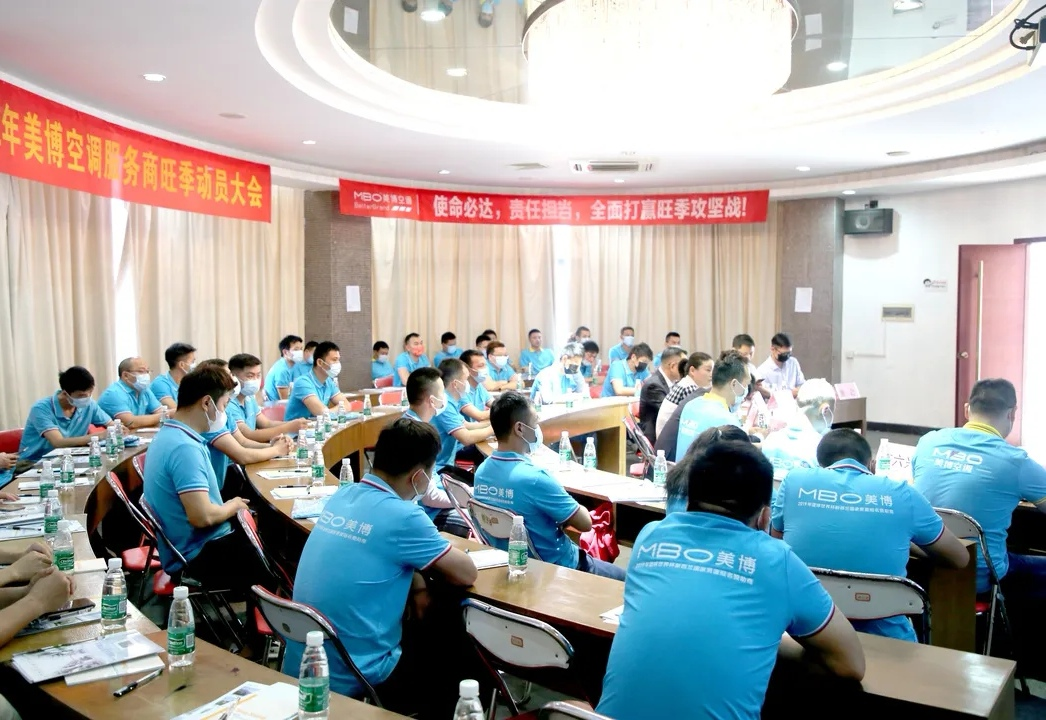 Prior to this, Meibo has been certified as five-star after-sales service for many years in a row. Subsequently, Meibo continued to carry out intelligent and professional construction of service system, upgrade quality control system and optimize user product and service experience.
Although the good quality recognition, but the United States Bo deep into the high-end intelligent air conditioning market pace is more than that. Quality, integrity, brand, service, standards ...... Meibo always keep in mind this social mission, based on the core consumer needs of every user, through continuous technological innovation, to create and provide higher quality, more user-friendly product experience and service quality, and strive to meet the needs and expectations of more consumers, for them to create a better life!
--END--