Meibo 13th Anniversary | Be a "carbon" road person in refrigeration industry
On the morning of May 17, coinciding with the 13th anniversary of the establishment of Meibo, Meibo Group held a simple and grand celebration with the theme of "Meibo 13 Years • Carbon Road. Yu Fangwen, chairman of Meibo Group, made an important speech, pointing out that Meibo should build 10 billion Meibo with five "persistence" and achieve the goal of becoming the world's leading brand in the subdivision field. In particular, he proposed that Meibo will devote itself to the research, application and promotion of CO₂ refrigerants and be a "carbon" road worker in the refrigeration industry.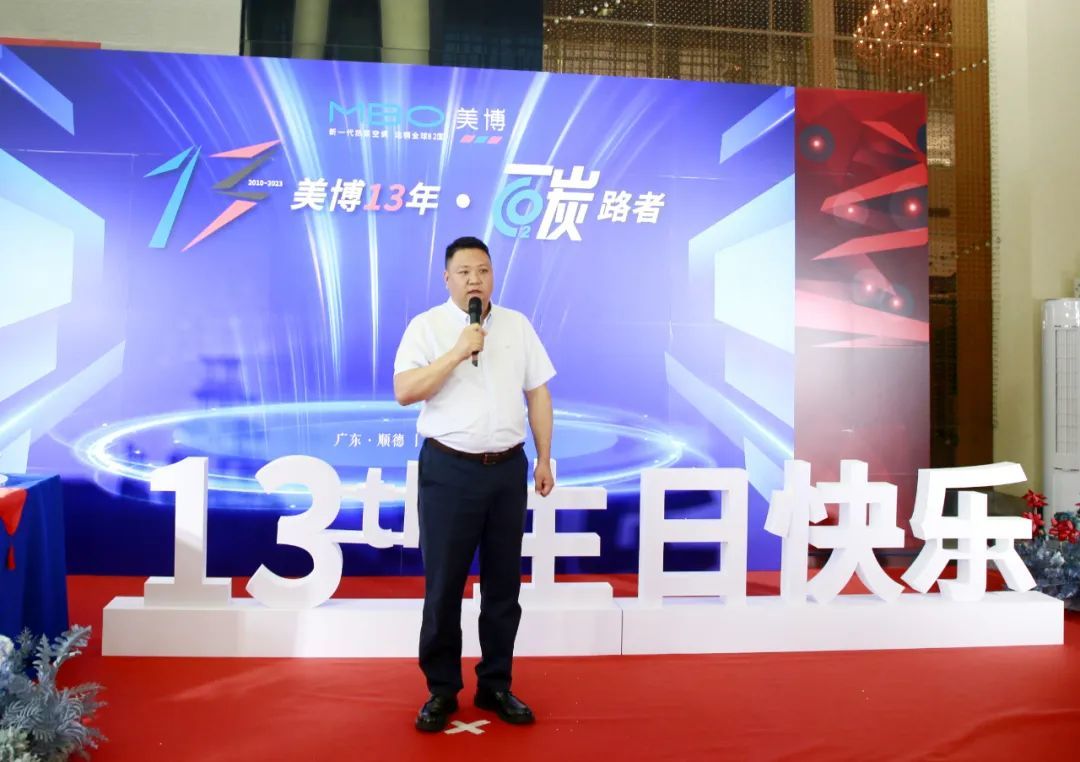 (Yu Fangwen, Chairman of Meibo Group)
At the main venue of the event at the Shunde base in Guangdong, representatives of the middle and senior management, core management backbones and front-line employees of Meibo Group attended the celebration that day. Management personnel and employee representatives of Anhui Wuhu Base, Lejing Anqing Base and Anhui Yuexi Base participated simultaneously through live video.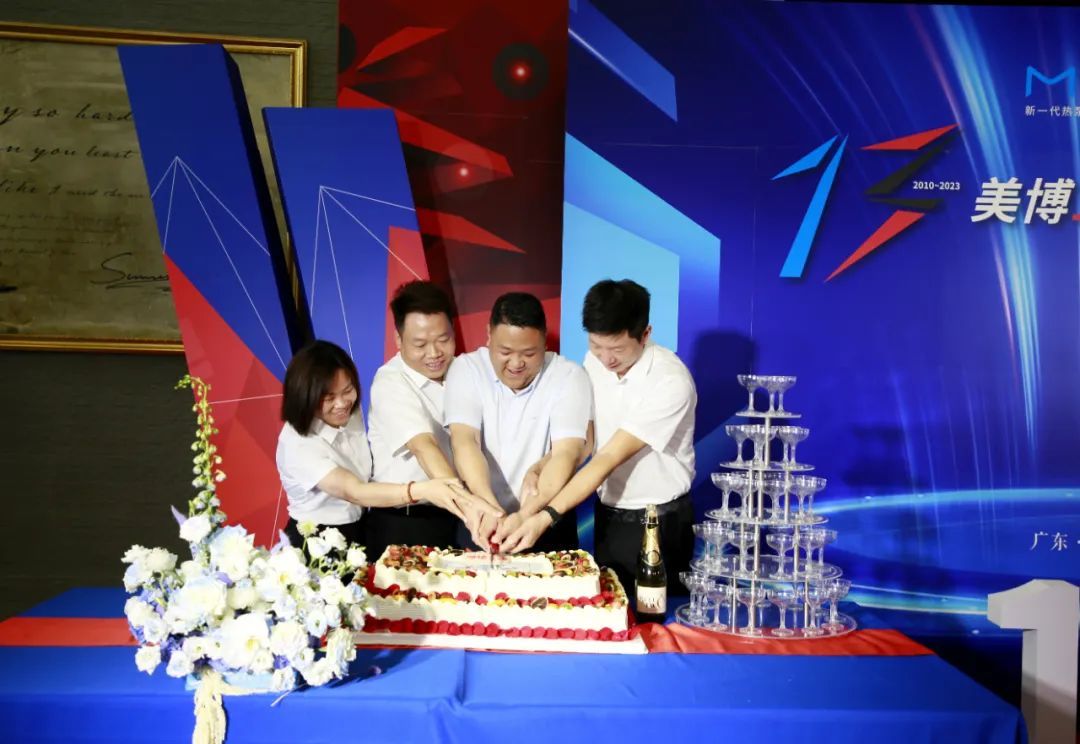 (Guangdong Shunde base cut cake)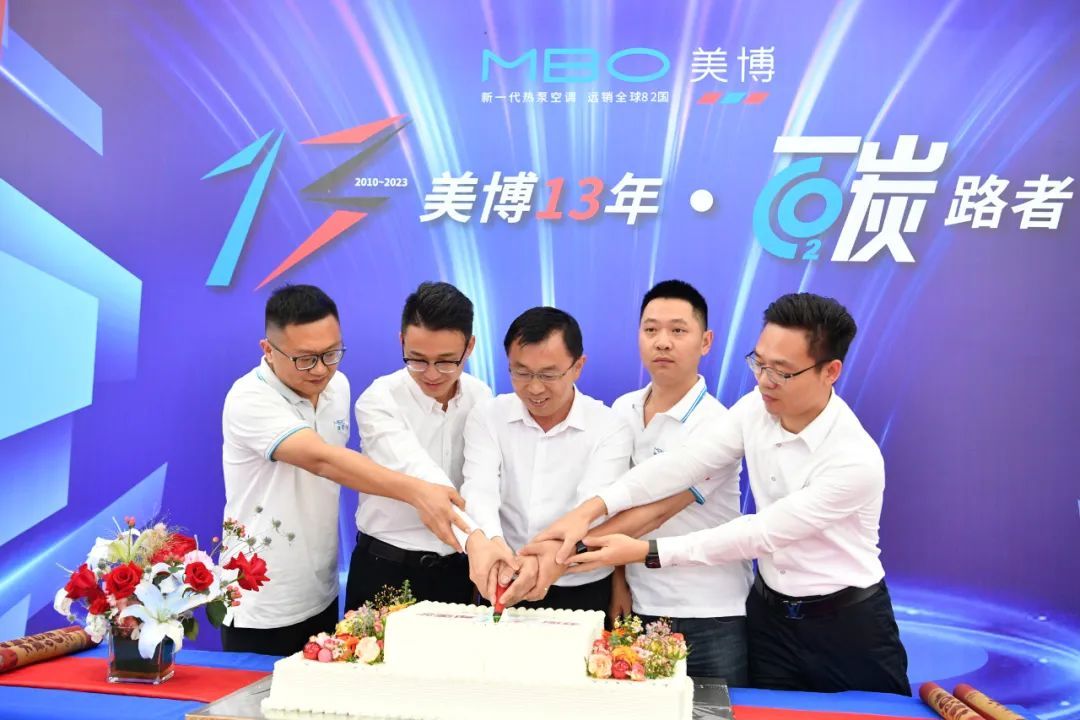 (Anhui Wuhu base cut cake)
(Lejing Anqing Base Cake Cutting)
(Anhui Yuexi Base Cake Cutting)
In his speech, Chairman Yu Fangwen briefly reviewed the 13-year development of Meibo. In 2010, he entered the refrigeration industry with a dream and became an entrant. In 2017, Meibo started brand operation and launched the world's first shared air conditioner, becoming an industry innovator. In 2022 and 2023, Meibo successively launched the world's first wearable air conditioner and a new generation of CO₂ heat pump air conditioner, becoming a leader in low-carbon technology in the industry. He said that every step of the development of Meibo in the past 13 years and every footprint of moving forward are the crystallization of the innovative wisdom and hard work of Meibo people. He expressed his heartfelt thanks and high respect to every struggling Meibo person.
Chairman Yu pointed out that in the future, if we want to build 10 billion US dollars and become the world's leading brand, we must achieve five "persistence":
First, adhere to a professional diversified development. Meibo should focus on the refrigeration industry, constantly tap new track, and continue to carry out global layout. We must continue to sow seeds, and let them thrive, until flowering, fruit;
Second, adhere to scientific and technological innovation. Meibo insists on being a technology-based enterprise, conducting cutting-edge technology research and exploration in the field of refrigeration segmentation, being a pathfinder, and leading the development of enterprises and industries with innovative technology;
Third, adhere to low-carbon development. Meibo will continue to deepen cooperation with Anhui University of Technology, set up a chemical plant, devote itself to the research, application and promotion of CO₂ refrigerant, contribute to the national environmental protection and low-carbon cause, and be a "carbon" road worker in the refrigeration industry.
Fourth, adhere to the brand operation. Adhere to sports marketing, integrate the champion gene, shape the fighting spirit, and create an international and younger brand image through sports as an international common language;
Fifth, adhere to the entrepreneurial spirit. Over the past 13 years, it is precisely because we have maintained the entrepreneurial spirit of hard work, forge ahead, and drive that Meibo has developed to this day. No matter how big Meibo is, we must maintain that entrepreneurial spirit, dare to fight to the end, and maintain a sense of crisis in order to lead the way.

(Anhui Yuexi Base staff happy photo)
In recent years, in the stagnant stock market of the entire industry, Meibo still maintains a high growth rate of more than 30% per year. Chairman Yu said: "All of these are the hard work of every Meibo person".
Chairman Yu finally pointed out that in the face of the new journey and new goals, we need to have the kind of dedicated and persistent spirit of "refrigerant flowing in the blood of Meibo people" to create a new decade of Meibo business. On the new journey, he expects all Meibo people to unite as one, fight bravely and make unremitting efforts. "Meibo will certainly gain momentum for sustained development. We will move forward and achieve one goal after another."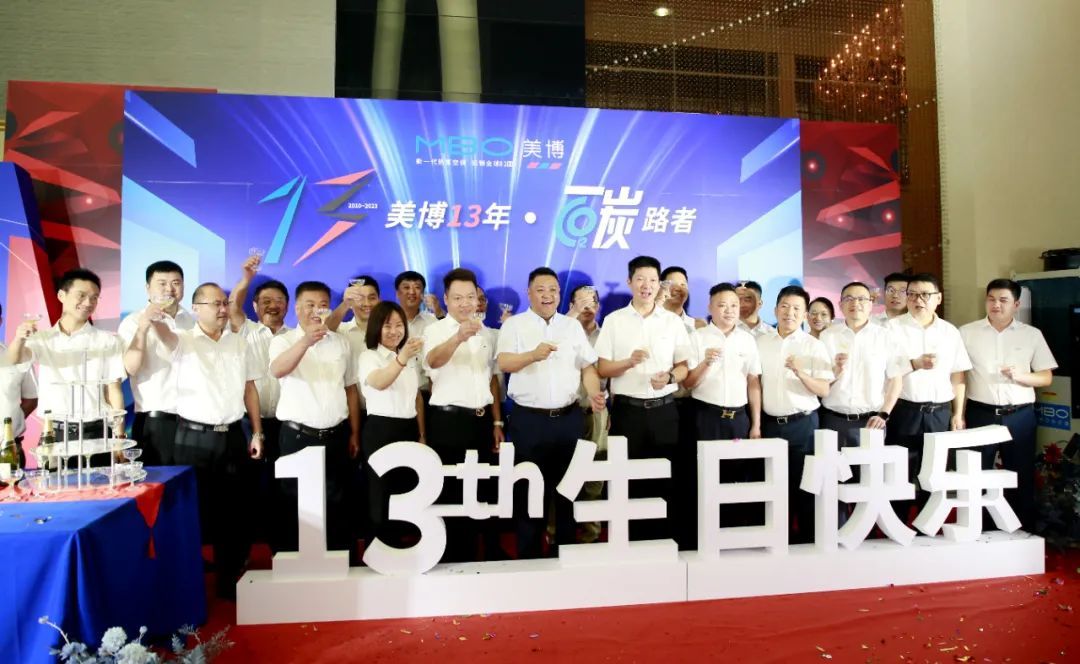 (Guangdong Shunde base group photo)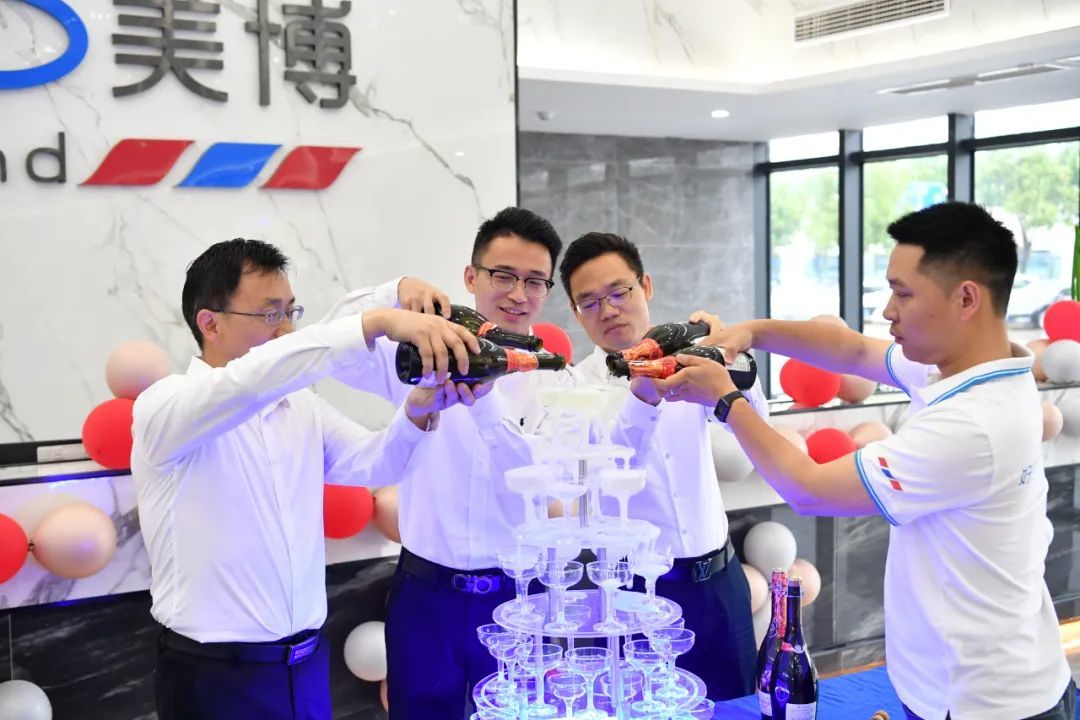 (Anhui Wuhu base pour champagne)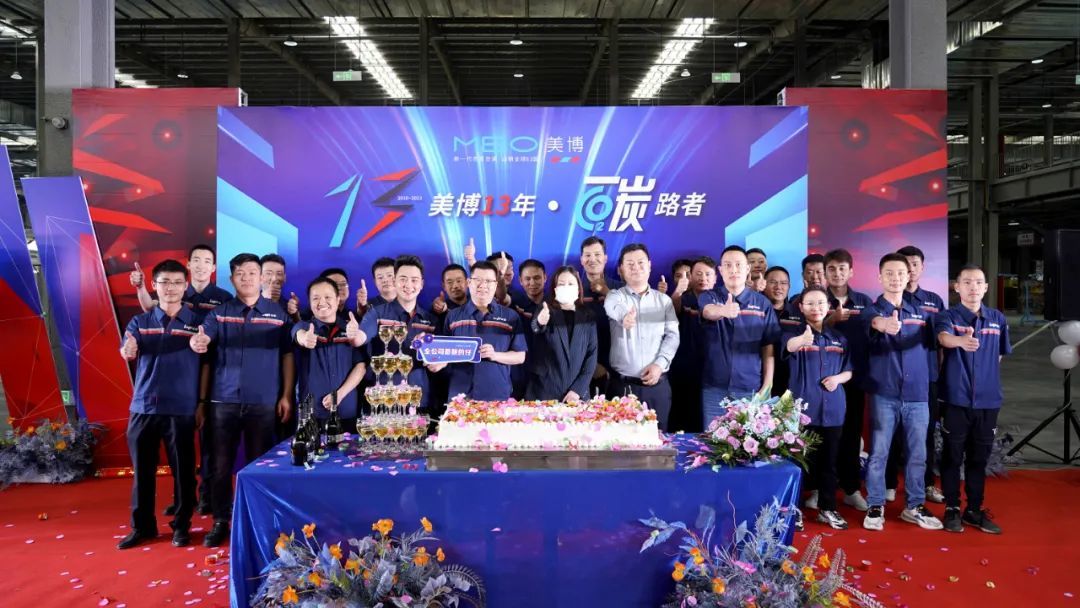 (Group photo of Lejing Anqing Base)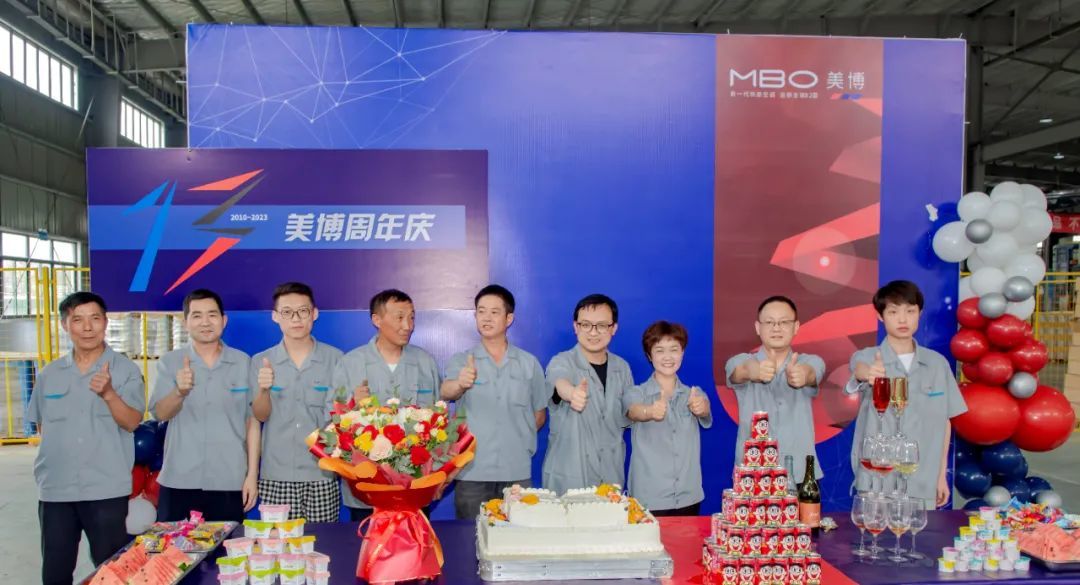 (Anhui Yuexi Base photo)
On the same day, all manufacturing bases held festive cake cutting and champagne opening celebrations, and also made commemorative photo frames for employees to take pictures to commemorate this very meaningful day. The group also launched a week-long Douyin Live Creation Contest on the same day, with generous bonuses, which immediately attracted many employees to actively participate on the same day. In addition, the group also prepared afternoon tea for all employees and held an online employee karaoke to win red envelopes. The bases were beaming and bustling, and all Meibo's faces were filled with smiles, celebrating this festival that belongs to all Meibo people.
--END--