Authoritative Release | Meibo Participates in Formulation of New National Standards for Air Conditioners, Implemented on May 1!
Meibo Participates in GB/T 7725-2022 "Room Air Conditioner" National Standard Formulation
From "standard implementer" to "standard setter""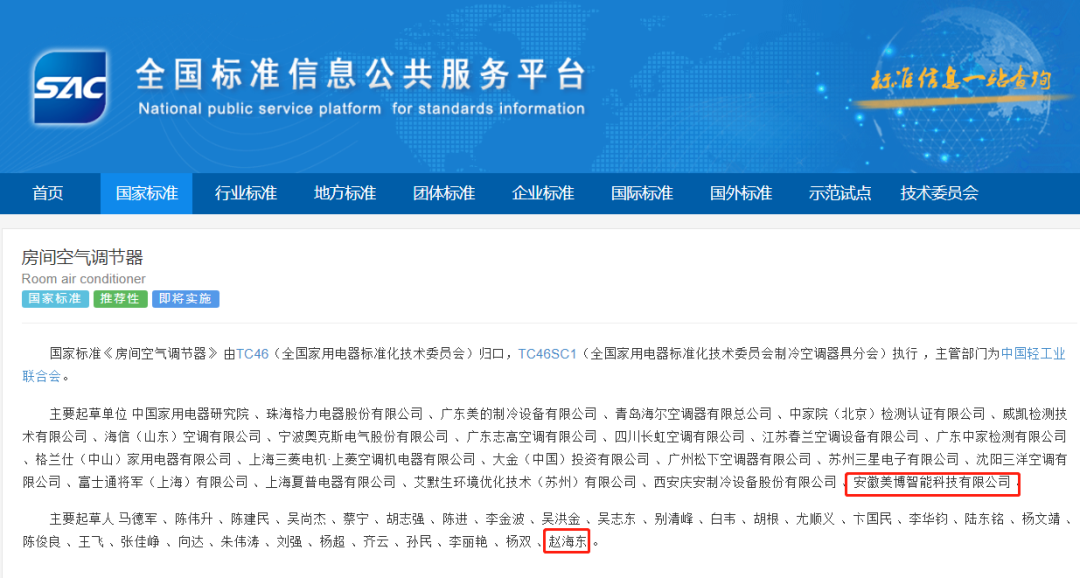 On March 21, the "Air Conditioner Standard Publicity and Technical Exchange Conference" was held in Chengdu. Anhui Meibo Intelligent Technology Co., Ltd. and Gree, Midea, Haier, Daikin and other brand companies participated in the completion.GB/T 7725-2022 Development of National Standard for Room Air ConditionersWon the national standard drafting unit and drafter certificate issued by the National Household Appliances Standardization Technical Committee.
Zhao Haidong, assistant to the president of Meibo Group, represented Meibo as one of the main drafters of the national standard for air conditioning, and participated in the technical exchange and publicity training of the national standard from March 21 to 22, 2023.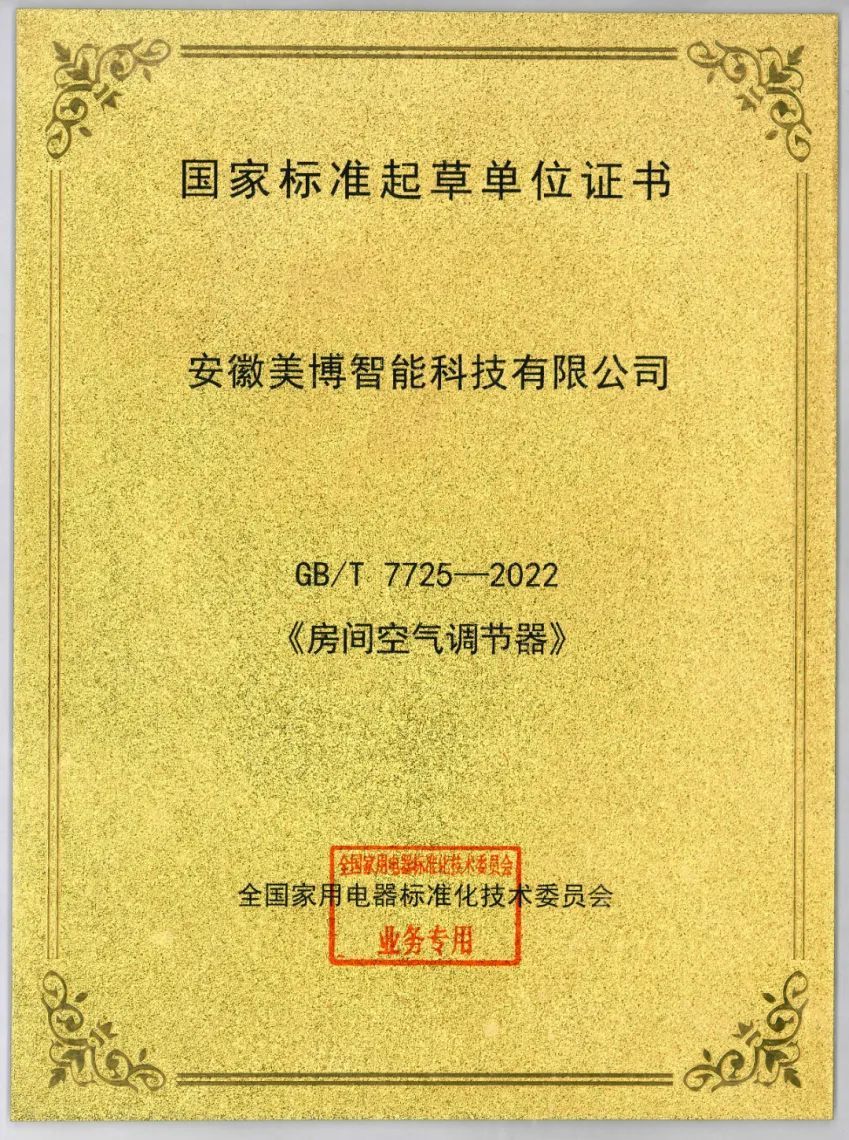 This standard will replace the current standard GB/T 7725-2004 "room air conditioner" which has been implemented for nearly 19 years. There are many contents in the revision and adjustment of the standard. In addition to structural adjustments and editorial changes, the technical content has also undergone major changes. The new version of the standard will be officially implemented on May 1, 2023.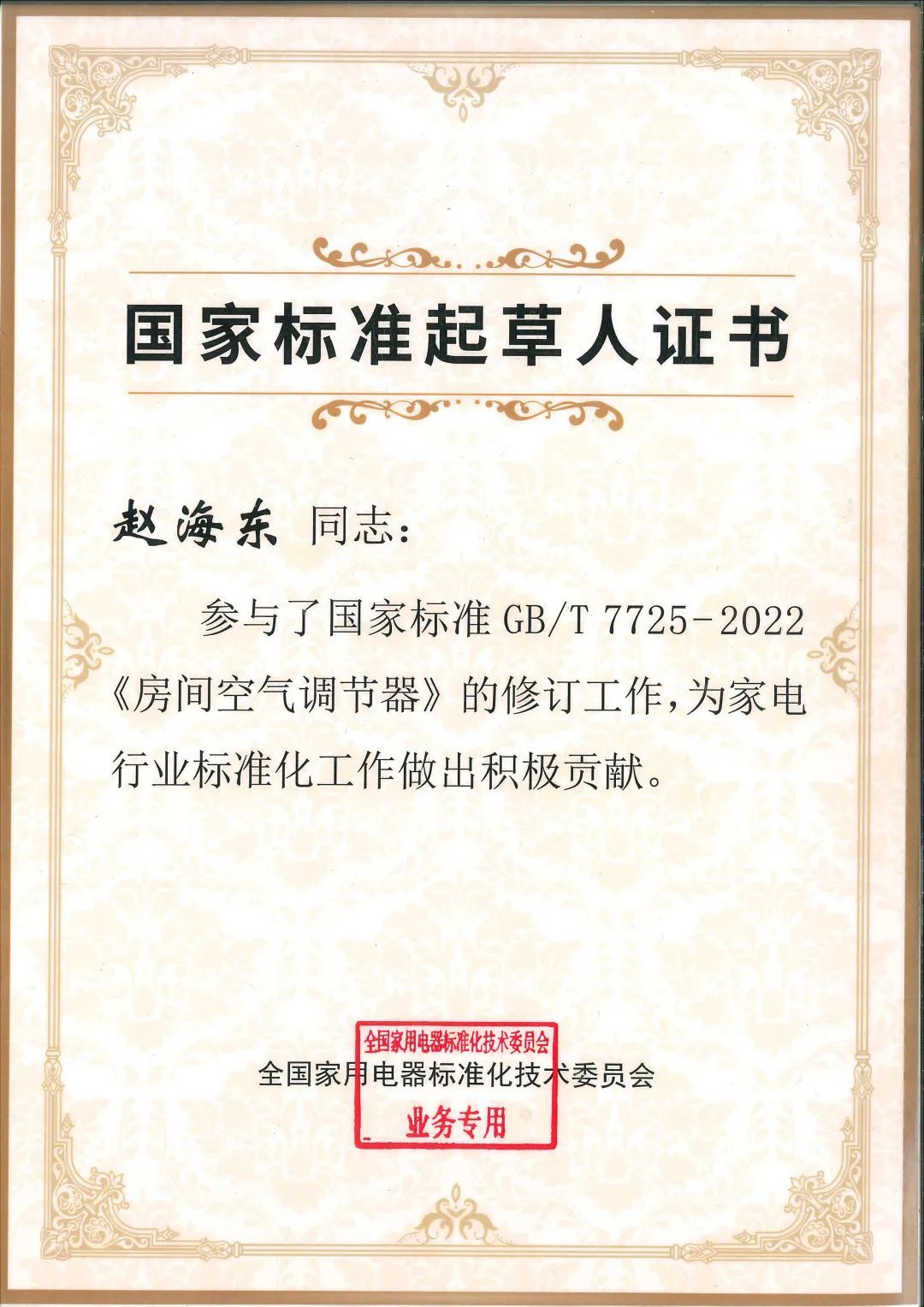 From "standard executor" to "standard setter", it is an important symbol of the progress of Meibo's scientific and technological achievements and product technology content, and it is also another embodiment of Meibo Group's strength after being recognized by the Ministry of Industry and Information Technology as "Top Ten Brands in Air Conditioning Industry in 2021-2022.
In the future, Meibo will continue to deepen the construction of standardization, adhere to technological research and development and innovation, constantly strengthen intellectual property management and the transformation of scientific and technological achievements, and jointly promote the standardization process with partners from all walks of life. it has promoted the standardization, healthy and high-quality development of the air-conditioning industry!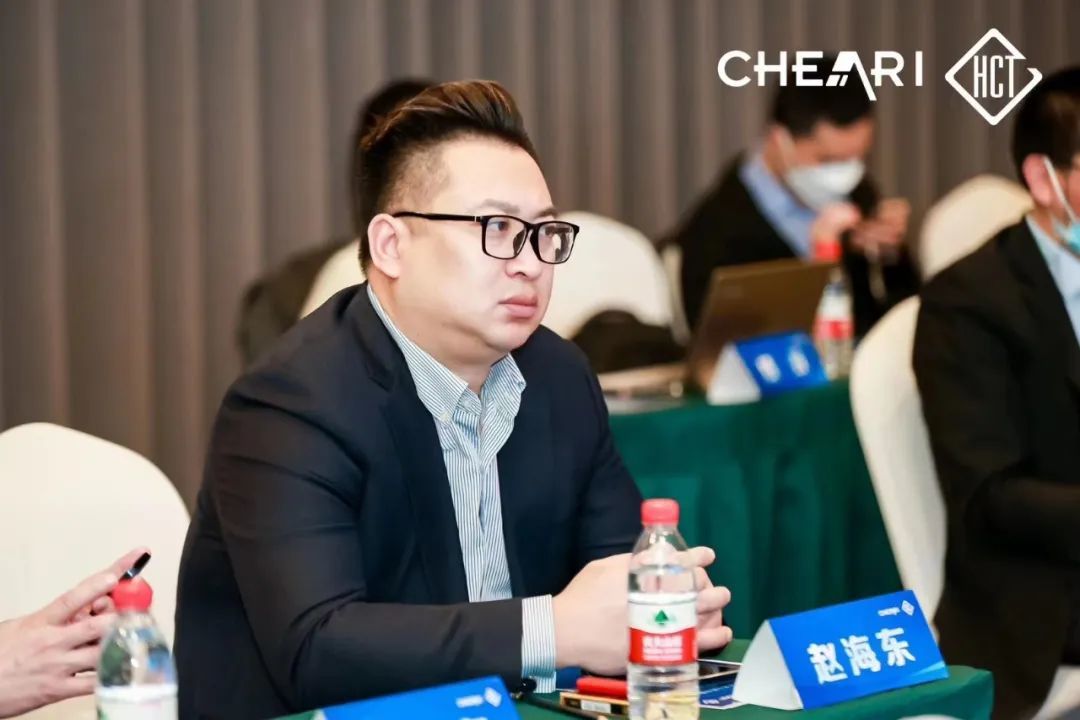 --END--