Yu Fangwen, Chairman of Meibo Group: Science and Technology Create More Possibly
On January 12, Meibo Group held its 2023 annual management meeting with the theme of "Cohesion and Brilliance Together". Chairman Yu Fangwen of Meibo Group delivered an important speech at the annual meeting, proposing that Meibo should focus on the refrigeration field in 2023, develop a new track and create more possibilities with science and technology.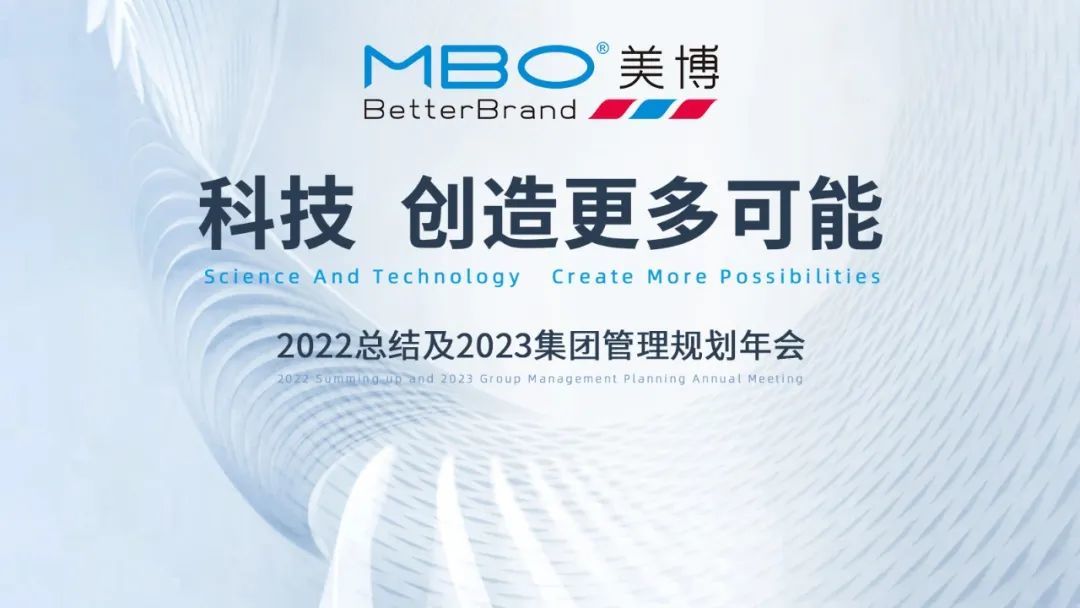 Meibo will increase by 40% in 2022
In 2022, Meibo Group continued to invest heavily in scientific and technological innovation, firm differentiation strategy, vigorously layout new track, actively expand marketing network, promote channel sinking, strengthen the construction of corporate culture and management system, and achieved an overall growth of 40%.
In the past year, Meibo wearable air conditioner has been popular all over the network and appeared in CCTV and Hunan Satellite TV's "Everyday Upward". Meibo People's newspaper was launched. Meibo signed a contract to become the official sponsor of Shenzhen Zhongsai Women's Volleyball Team, was rated as "Top Ten Brands in Air Conditioning Industry" and was recognized by the Ministry of Industry and Information Technology of the People's Republic of China, entering the ranks of new first-line brands in China's air conditioning industry. Meibo's product power, brand power, cultural power, scientific and technological power and management power have been further improved.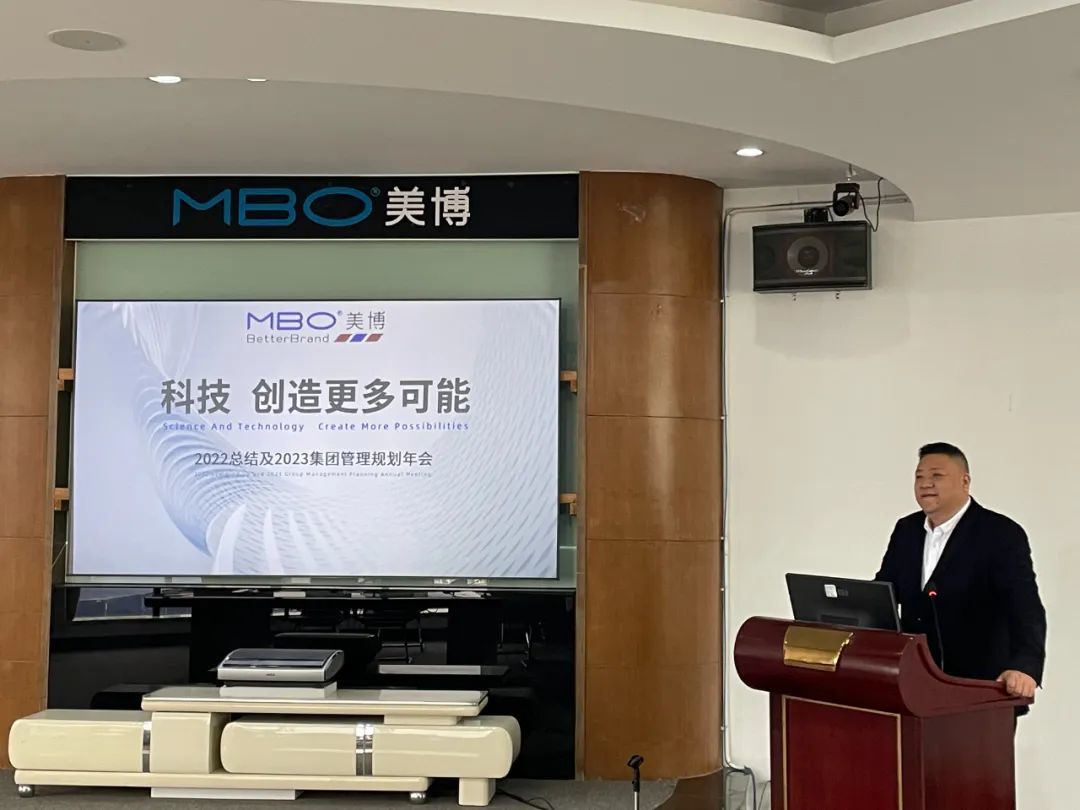 Focus on refrigeration technology innovation
At the annual meeting of operation and management, Meibo group signed the target task of substantial growth of global air conditioning sales in the new year with various business units, and specially commended the excellent patent projects of R & D center. Yu Fangwen, chairman of Meibo Group, said that in 2023, Meibo will continue to focus on the refrigeration field, vigorously promote scientific and technological innovation, launch a new track, focus on a new generation of heat pump air conditioners, and become the world's first in the wearable air conditioning segment. Meibo will also cooperate with Anhui University of Technology to establish a joint laboratory to develop a new refrigerant heat pump air conditioner for carbon dioxide. In the new year, Meibo will expand new production capacity, create new kinetic energy, and create more possibilities with innovative technology.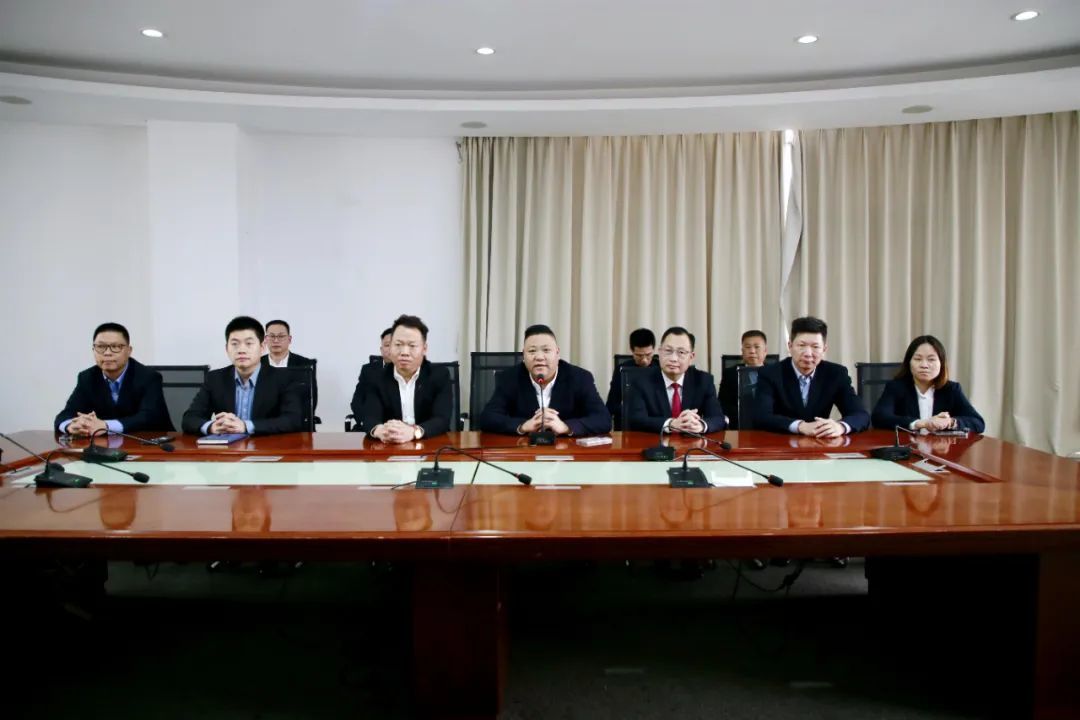 Stimulate vitality for beauty and Bo
Chairman Yu Fangwen pointed out that in the face of the uncertainty of the macro environment and the market, Meibo must work hard to practice internal skills, consolidate the foundation, and ensure the certainty of internal improvement. Meibo should break the old model, seek new growth, focus on innovative management mechanisms, stimulate organizational vitality, and move forward bravely towards the goal of "building a global leading brand in the refrigeration segment.
Chairman Yu Fangwen stressed that in the new year, all Meibo people should maintain the entrepreneurial mentality and the spirit of struggle, carry forward the spirit of innovation and change, dare to undertake, do a good job with professional level and do a good job in products. Every Meibo person must be positive and motivated, remain optimistic, be fully prepared to overcome difficulties, meet new challenges with wisdom and sweat, face difficulties, and promote the development of Meibo.
--END--