Integrity of the enterprise, quality first! Meibo Lan won 4 quality awards on 3.15!
2022-07-14 16:18:14.190
---

A few days ago, in the 2022 "3.15" International Consumer Rights Day "Product and Service Quality Integrity Commitment" theme event sponsored by the State Administration for Market Regulation and China Association for Quality Inspection, Meibo Air Conditioning won 4 awards in one fell swoop: National Product and Service Quality Integrity Demonstration Enterprise, National Home Appliance Industry Quality Leading Brand, National Product and Service Quality Integrity Brand, National Quality Inspection Stable and Qualified Product.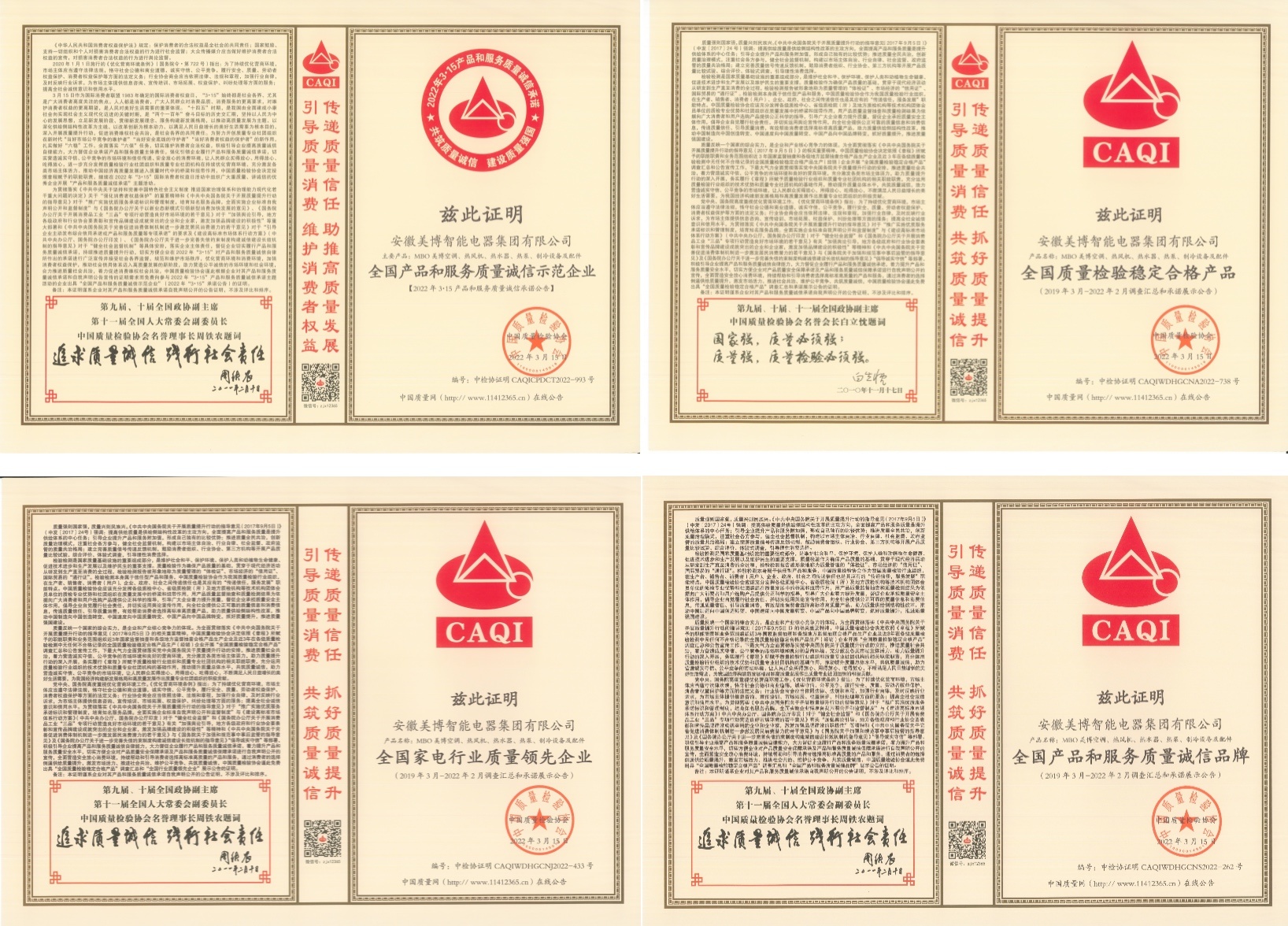 This is the 5th consecutive year since 2018 that Meibo Air Conditioning has been recognized by the society for the quality of its products and services. This is also why Meibo Air Conditioning adheres to the quality strategic line of "creating high-quality products and producing high-quality products" unswervingly. Quality first anchors the road of high-quality development, ingenious service builds a service-oriented home appliance brand, and gradually releases the "excellent quality, ingenious service" that strives to be an air conditioner. The epitome of exemplary strength.
Quality first: Aiming for leapfrog development
In 2022, on the basis of 2021, Meibo Air Conditioning has set a sales volume growth target of 20% year-on-year. Facing the complex environment and many uncertainties at the market level, the courage to put forward challenging goals comes from the fact that Meibo will strictly control the quality of products and continue to adhere to the high-quality strategic line of "making high-quality products and producing high-quality products". This quality-first concept is the key to the leap-forward development of Meibo.
In 2022, Meibo Air Conditioning will increase internal and external resource investment in products, services, market construction, channel layout and other aspects in accordance with the development idea of "consolidating the foundation, refining internal strengths, improving shortcomings, and transforming and upgrading". In 2022, Meibo Air Conditioning will also provide diversified, differentiated and intelligent products for different trends such as rejuvenation, high-end, and series.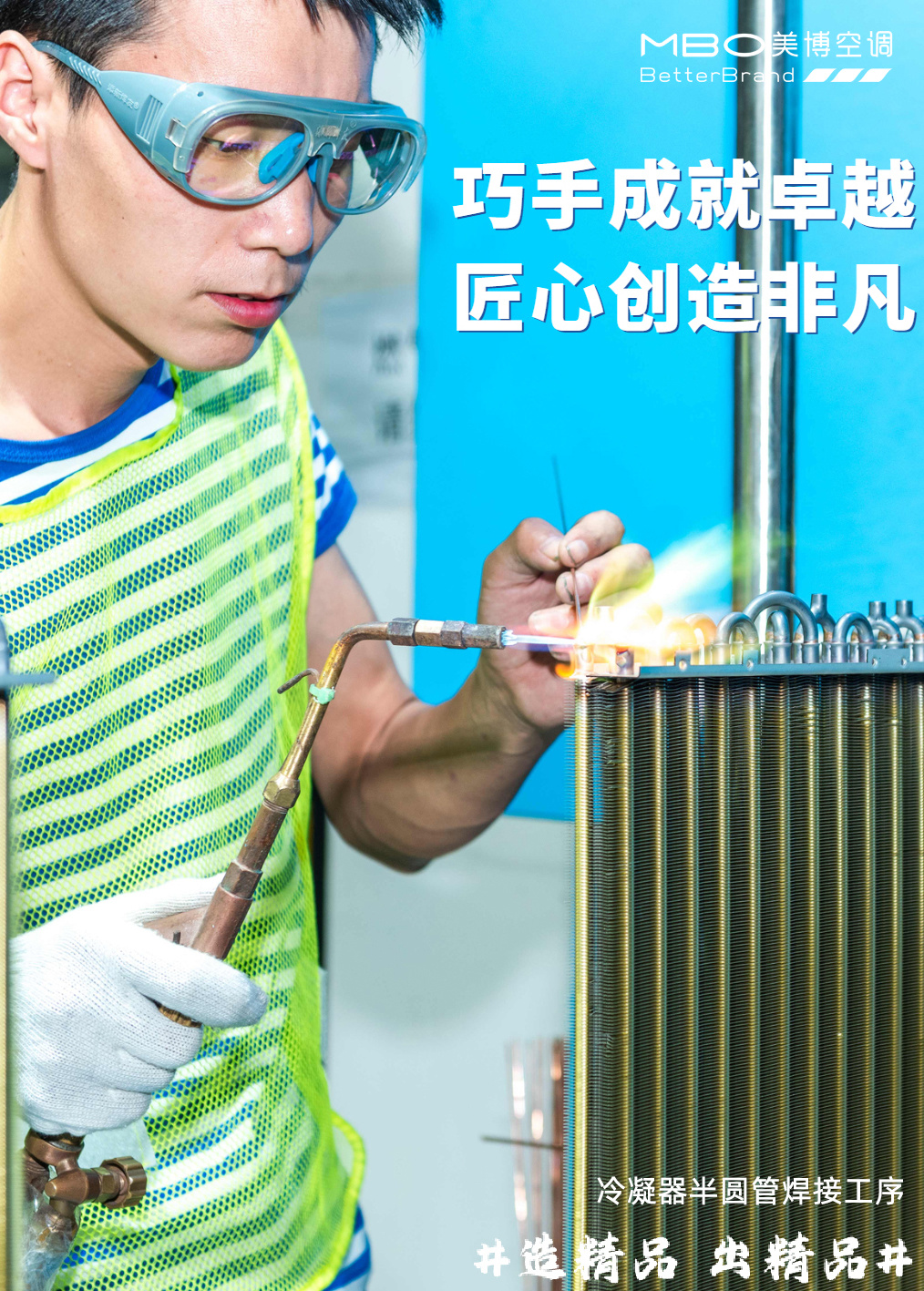 Quality products take the lead. Meibo is well versed in the market competitiveness led by product strategy. Yu Fangwen, chairman of Meibo Group, personally took the lead and guided the work of "making high-quality products and producing high-quality products". All the staff of the company actively promoted product planning, technology research and development, industrial design, lean manufacturing, skills training and supply chain management. More than 20 aspects The Group's high-quality strategy has been implemented, and a new "three-in-one" full-quality system has been formed.
In this regard, Yu Fangwen, chairman of Meibo Group, publicly stated that we must do a good job of products, refine the details, and finally adhere to market orientation and differentiated product advantages with high cost performance as a breakthrough.
In terms of making products well, finely and with special features, Meibo air conditioners have formed the "Meibo characteristics" that define scenes with series, accurately cover with functions, and lead the trend with innovation. Products with this feature, such as Meibo's light luxury school intelligent voice, light luxury school future style, light luxury school U Health, Zhenxin school, Xinxin school, Zhixin school, Yuexin school, Qingxin school series products, It has subdivided the precise coverage corresponding to consumption trends such as intelligence, healthy sterilization, self-cleaning washing, and comfortable wind.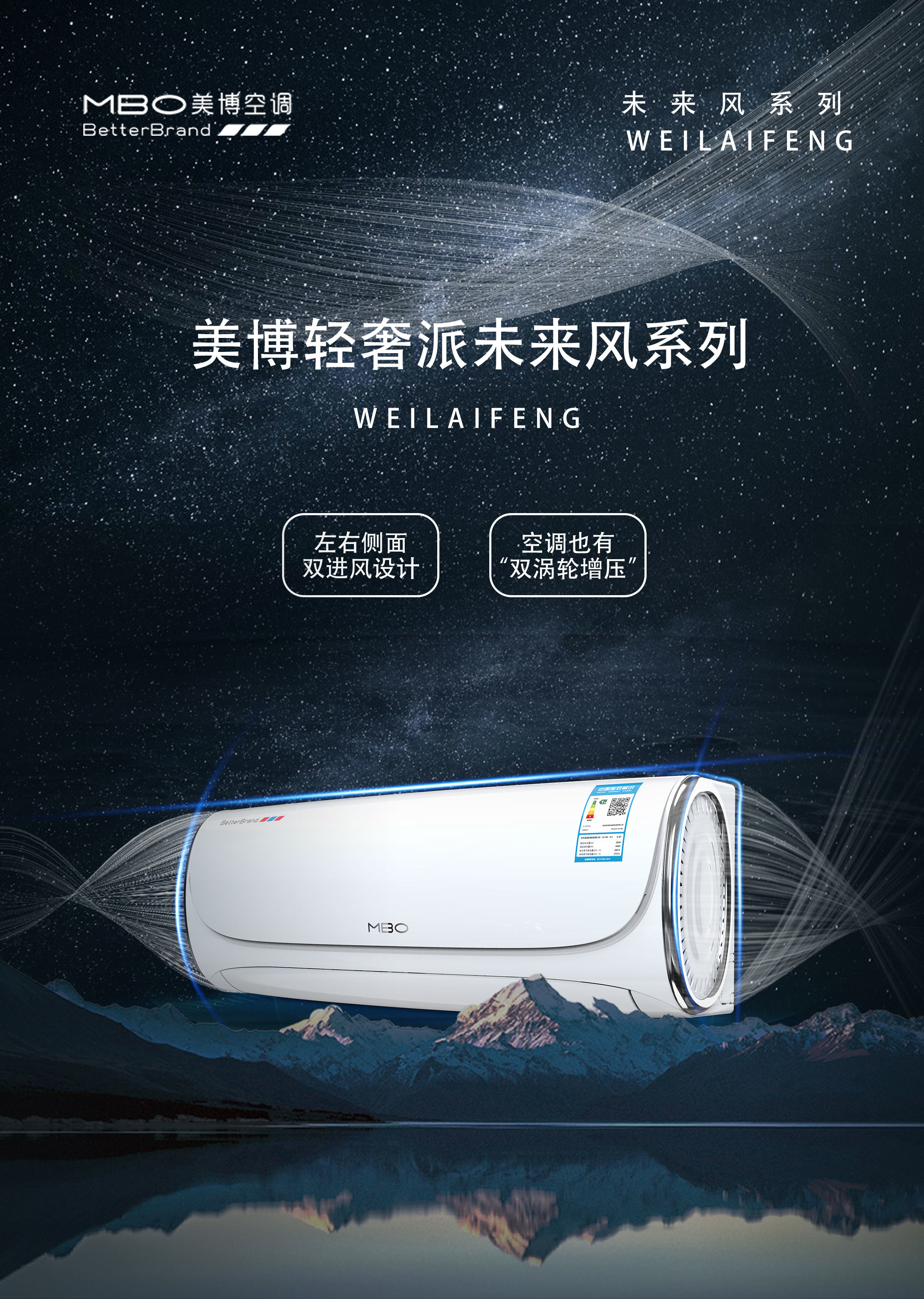 At the same time, on the basis of the existing industrial chain and large-scale manufacturing capabilities, Meibo will further promote the informatization, automation and digital upgrade of the production, supply and marketing industry chain, and continuously consolidate Meibo with the new engine of "integrated manufacturing of the whole industry chain". The professional manufacturing capacity of the company has realized the independent "manufacturing of high-quality products" and comprehensively promoted the quality revolution.
Ingenious service: practice service-oriented marketing
For the air conditioner industry, it is related to the R&D and manufacturing strength of brand manufacturers, and it is more related to service and after-sales capabilities. In view of the particularity of air-conditioning after-sales service, Meibo is using the group as a platform to aggregate company resources to speed up the self-built service network system, create a scene-based after-sales service, and transform into service-oriented marketing.
On March 13, Meibo Air Conditioning held the "2022 Peak Season Mobilization Meeting of Meibo Air Conditioning Service Providers" at the headquarters in Shunde, aiming to strengthen the professionalism and comprehensive ability of the terminal team and comprehensively win the tough battle in the peak season. Deng Hua, Vice President and General Manager of Domestic Marketing of Meibo Group, said that the after-sales service system of Meibo Group must develop towards "specialization" and "marketization", and the after-sales service engineers of Meibo Group should also develop towards "diversification", "integration" and "standardization". "Service goes.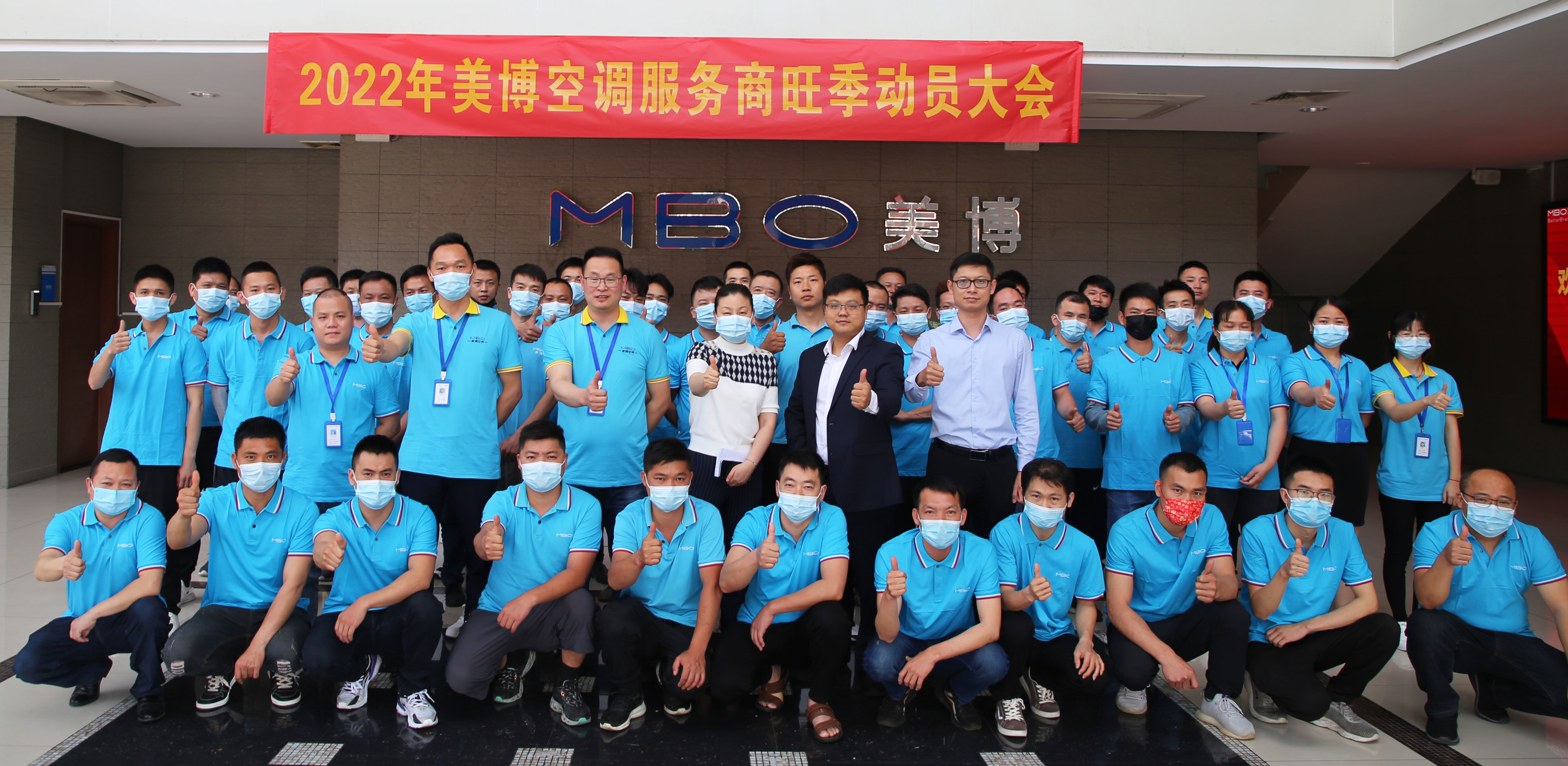 In terms of after-sales network development, on the one hand, Meibo will be committed to improving user experience in 2022, adhere to the direction of self-built outlets as the main + platform outlets as a supplement, and the service scope will be promoted from county-level cities to full coverage at the township level; On the other hand, Meibo will speed up service upgrades, standardize industry service standards, and achieve "point-to-point" 5-star service to ensure Meibo's service quality.
Just in January 2022, Meibo once again obtained the five-star after-sales service certificate issued by Guangdong Zhongshi United Certification Co., Ltd.
"Good Air Conditioning • And Meibo". Behind this slogan, Meibo Air Conditioning not only hopes to let more and better Meibo products enter thousands of households through the improvement of innovative research and development capabilities, but also fully promotes the culture of ingenious service and engineer service, and practices the transformation of service-oriented marketing. , so that consumers are satisfied, and the product concept of "good air conditioners and Meibo" is deeply rooted in the hearts of the people.